Family Newsletter 1/24/23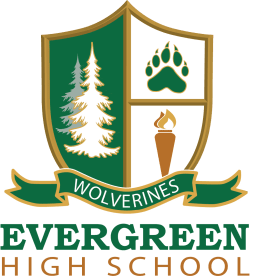 Principal's Letter
Hello Wolverine Families,
We hope you have a great two weeks off and a great start to the new year. The beginning of the year can always bring the opportunity for reflection, affirmation and growth. One thing I wanted to make an intention of doing is exercising 20 minutes per day. As studies continue to come out with the importance of doing some type of exercise on a daily basis and at minimum 3 days per week. So far I'm off to a great start, but as always making change can be hard. Having supportive people in our lives have the ability to help with the sustained growth needed to make a change that's long lasting. Ultimately though, we have to be open and willing to allow the support to help motivate and inspire us to continue.
Along with the new year, brings us to the end of semester 1 that ends at the end of next week. Similar to the experience of setting new year resolutions, our students also are constantly going through these cycles as young adults. Whether academically, socially or emotionally these times can be hard, exciting and joyful throughout their teenage years. Please connect with your student to be able to look for celebrations and areas for growth. If you find that your student needs more support. Please reach out to the students advisor, school counselor and a principal to help support growth and create a plan to help the student be their best selves each and every day.
In community,
Simón Iñiguez
Principal - The Evergreen High School
Coffee Chat
Mr. Iñiguez- Evergreen High School Principal would like to invite you to our upcoming Coffee Chat-listening sessions. First session to be held on Friday, February 10th in the school library. The purpose of these meetings is to establish culturally responsive family partnership for equity, student achievement and build trusting relationships.
We would appreciate your participation!
Congratulations Seniors of the Month!
December 2022:
Darby Graham
Luis Galeana
January 2023:
Jimmy Nguyen
Lidia Workneh
Future Center
BAM Seattle is our new program starting at EHS in February 2023! We are doing recruitment for this month. Please look at this promo video and you can even show it to your students in class or advisory. I have applications for students in the Future Center and main office starting on 1/19/23. If you have any questions, please feel free to email Mr. Booker at Roderick.Booker@highlineschools.org
WHAT IS BAM?
BAM provides male students from grades 7-12 with the guidance and tools they need to develop into healthy, responsible young men and thrive. Students who participate in BAM are more likely to stay in school, develop healthy relationships, and stay out of the Juvenile justice system.
What does BAM do?
BAM offers students in-school programming and, in some cases, after-school sports programs, sporting events and field trips, to develop the social cognitive skills, which are strongly correlated with reductions in violent and antisocial behavior.
Each session is built around a lesson plan designed to develop specific skills through stories, role play, and group exercises. BAM students learn and practice impulse control, emotional regulation, recognition of social cues, interpretation of the behaviors and intentions of others. Through goal setting and regular accountability check ins, the BAM program raises aspirations for the future and develops a sense of personal responsibility and integrity.
Another great program our students could benefit from is TRIO. If your student is a Junior or Senior this year, we really encourage them to check this program out.
Upcoming School Events
Family Attendance Workshop
When: Tuesday, January 24th at 1pm
Who: Parents and students who have more than 7 or more unexcused absences.
Where: School Library
If you have questions, you can reach out to us at 206-631-6155.
Lunar New Year
Time: Thursday, January 26, 3:30 -6:00 PM
Where: Evergreen High School Cafeteria.
There will be special performances from our students, food, and fun to share a joyful new year coming: You are welcome to bring and share a traditional dish. (for safety food and religious beliefs we recommend no PEANUT no PORK). If you'll have little children with you, please ensure that they are supervised by a guardian/adult while they are present at the event. For more information please contact Ms. Quach at hoa.quach@highlineschools.org or by phone at 701-347-1406.
The World Ain't Ready for Us!
Come and enjoy this great show with your family!!
1/27- No School
2/17-2/20 No school Mid Winter Break
Attendance
Important Note from the Attendance Office: If you need to excuse your student's absence, you can let us know in a few different ways:
You can write your students a note and have them bring it to the attendance office.

You can email the attendance secretary at Allison.Guidos@highlineschools.org.

By calling the attendance office at 206-631-6155. If we are unable to answer the phone please leave a voicemail with the student's name, birthday, and the reason for the absence (i.e., sickness, medical appointment, etc.). Once we receive the message your student will be excused, usually on the same day but possibly the next day if we are out of the office.
Please only leave one message if we are unable to answer as it creates a backlog for the office.
Thank you!
Clubs
The P.I Club has extended the hoodie orders till February 6th. If you would like to purchase one or sponsor a student you still have time! You can purchase these in person with our bookkeeper Patty or online https://wa-highline.intouchreceipting.com/
List of Clubs:
Raza De Oro - Room 105 – Thursdays 2:35

Key Club – Room 107 – Tuesdays 2:45

National Honor Society – Room 305 – Friday 12:30

National Art Honor Society – Room 601 – Thursday 2:35

Star Wars Club – Room 510 – Friday 12:30

Asian American Club – Room 304 – Every other Wednesday 2:45

LGBTQ+ Club – Room 103 – Wednesday 2:45

Project Lit – Library – Friday 12:30

Film Club – Room 405 - Thursday 2:35

Chess Club – Room 511 – Thursday 2:45

PI Club – Future Center – Wednesday 2:45

Homework Club - Tuesday and Thursday- 609 & 307- 2:30
Sports
Registration for spring sports is open! Practices start on Monday, February 27 for the spring. Here is a list of the sports at EHS that are offered in the spring:
Baseball

Fastpitch Softball

Boys Soccer

Girls Tennis

Boys & Girls Track and Field
To register click here: https://ehs.highlineschools.org/student-life/athletics/registration
If you have any questions regarding the registration process or want to know more please contact the Athletic Director, Ryan Gilmore at ryan.gilmore@highlineschools.org or at 206-631-6167
And a reminder to practice good sportsmanship at events as well. Please practice respect with visiting fans, teams, coaches, and officials. Remember that officials are people too—most with day jobs and families to take care of, they are also someone's son, daughter, mother, or father.
Counselors Corner
Important Information from our Social Worker: If you have Medicaid/Apple Health, you should look into your plan's benefits. Read the member handbook too. We recommend calling member services which should be on the back of your insurance card to access some of these:
Amerigroup:https://www.coordinatedcarehealth.com/members/medicaid/benefits-services/integrated-benefits-overview.html
Community Health Plan: https://www.chpw.org/chpw-benefits-plus/
Molina:https://www.molinahealthcare.com/memberwa?utm_source=meetmolina&utm_medium=redirect&utm_campaign=already-a-member
United Healthcare Community Plan: https://www.uhccommunityplan.com/wa/medicaid/imc
Free new coat and more Giveaway
Information from the Health Point Clinic
Healthpoint is offering FREE flu shots for any student enrolled in Highline School District in Middle and High School. Appointments are being scheduled now, please stop by the clinic to pick up a registration or call us at 206-835-2615 for more information. Those who receive the flu shot will be entered into a raffle for a Starbucks gift card. We also offer full primary care services throughout the whole year!
Our hours are Monday-Thursday 7am-4pm and Friday's 7am-11am.
Thank you, The HealthPoint Team.
Parentvue Instructions
ParentVue lets parents and guardians view their child's assignments, grades and attendance, message teachers and review student information. You will be able to see records for all your children at any Highline school with a single login. You can also send messages in your own language, and they will be automatically translated.
Click on the link below to go directly to the instructional page
fhttps://www.highlineschools.org/departments/student-support/grades/parentvue-instructions
You can also download the application on your phone


Policies
There is a no-tolerance stance with cell phones and wireless headphones in classroom learning environments.

Evergreen students have access (1 to 1) to laptops. It is an expectation that students bring their laptops to school daily.

We will take a "reasonableness" approach to clothing students wear. Similar to going to a work environment, we will have respectful conversations as necessary to help students think through what is reasonable to wear as appropriate clothing to school.

We are positioning advisors as the point of contact for home and school. Advisory starts our day off firmly grounded in a supportive learning environment with their advocate. We expect students to be in their advisory class daily starting at 8am.

If your student plans to drive to school, please have your child sign up for a parking permit with our Bookkeeper Ms. Prado as soon as possible. Please note that parking permits are a required safety measure at our school to identify who should and should not be on campus during school hours.
As always, we want you to feel able to reach out to our Evergreen family for any questions you may have.
FIGHT, FIGHT, FOR EVERGREEN HIGH
WIN A VICTORY
WE'RE GOING TO FIGHT, FIGHT, FIGHT FOR EVERGREEN HIGH
BEST IN THE WEST, YOU KNOW WE'LL ALL DO OUR BEST
SO ON, ON, ON, ON, FIGHT ON TO WIN
HONOR AND GLORY WE MUST WIN
SO FIGHT, FIGHT, FIGHT, FOR EVERGREEN HIGH AND VICTORY
E-V-E-R-G-R-E-E-N
SO ON, ON, ON, ON, FIGHT ON TO WIN
HONOR AND GLORY WE MUST WIN
SO FIGHT, FIGHT, FIGHT FOR EVERGREEN HIGH AND VICTORY FIGHT!